Online Recruitment Software for Small Business and Startup in 2022
Technology can simplify the lives of many. Every online recruitment software you will ever use can do a lot of things for you. Tools help organizations automate lengthy hiring processes.  Automation is the key to setting up a strategic recruitment process. Hiring tools or online recruitment software can solve your routine problems and obstacles that need to be overcome as a recruiter.  HR tools will help you find ways to deal with these issues and try out ways that make the situation better.
Why do you need online recruitment tools for 2022?
Remote working has changed the way companies handle their hiring. The pandemic has changed the traditional hiring processes. Companies switching to virtual hiring and onboarding to avoid havoc in talent management. HR tools can save you time and effort to do repetitive tasks. Added to this, there are assessment tools available in the market to assess the candidate profile to scale up the recruitment process. Many HR tools can ensure high-quality hiring, reduce efforts and accelerate the hiring process. It's recommended that you must compare or take a product demo before selecting a tool for your recruitment and hiring process.
Recruitment processes can be daunting, detailed and end up in you restarting the whole process. Online recruitment software can help you in managing and automate a lot of day-to-day human resources tasks with ease. So, here is a list of the top 5 HR software that recruiters must use in 2022 to simplify the recruitment process and achieve the most in less time.
Monday.com is an open platform that makes it easier for HR managers to build custom solutions for their team's needs. You will have access to intuitive features that include Kanban, Calendar, Timeline, Gantt, map, form, workload, and main views to transform your data, so you can see it the way you want to – from colourful and complex to basic and muted. When it comes to features, this HR management software meets all the necessary ones, including:
Onboarding
360-degree feedback
Performance, Benefits, Time off, Compensation, Payroll, and Recruitment management
Self-service portal
Applicant tracking
Monday.com Capterra Rating: 4.6 (2598)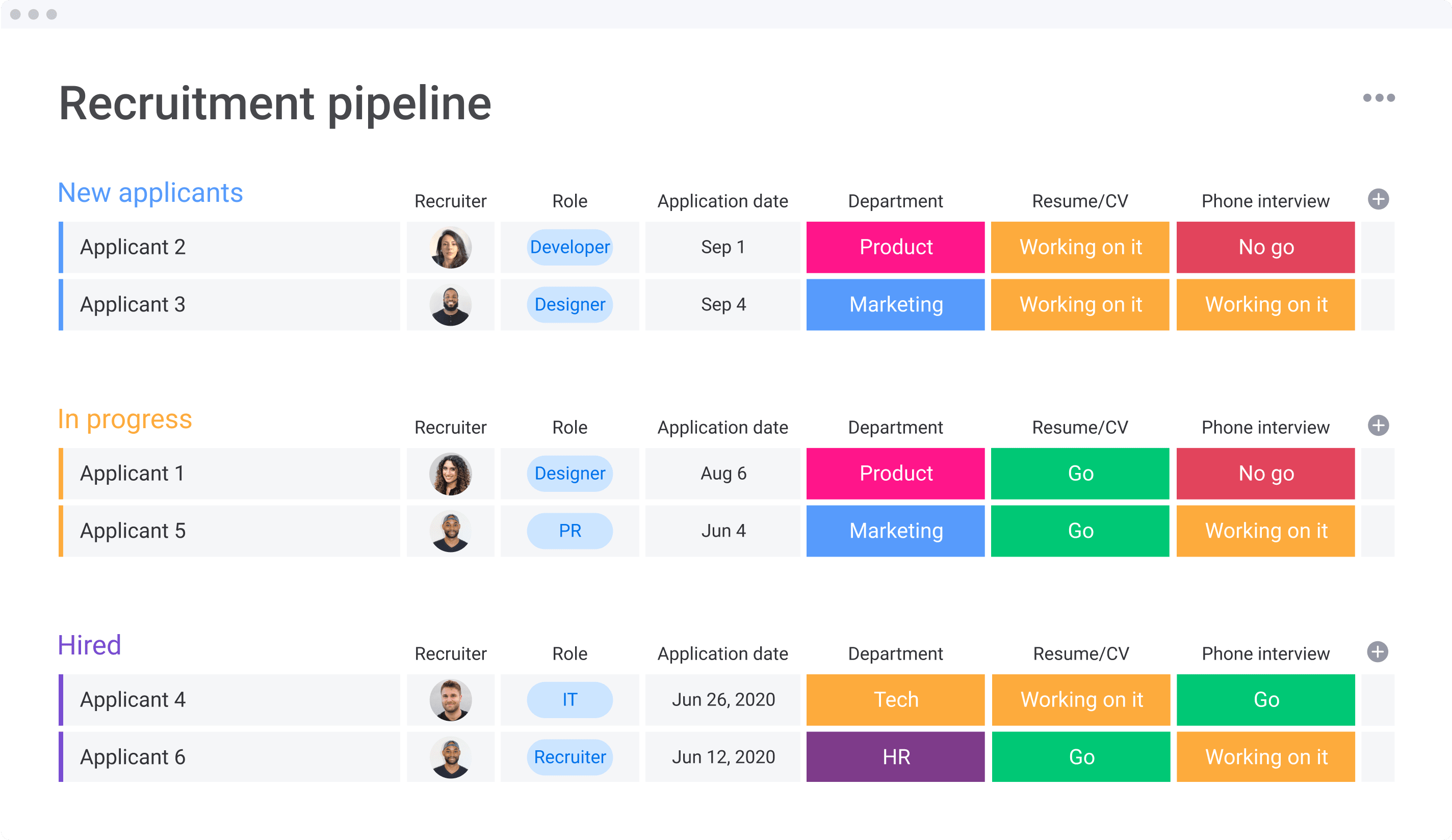 Gusto.com is an online HR software suitable for small to medium-sized businesses. With Gusto, payroll takes just a few clicks. Plus, they automatically file taxes, help with compliance, and identify tax credits to help save you the money you may never have known you qualified for. Software features include:
Payroll management
Employee benefits management
Hiring and onboarding
Gusto.com Capterra Rating: 4.7 (3289)
Namely.com is a good option for medium-sized businesses. This HR platform helps businesses improve their HR processes and remain compliant in the meanwhile.
Employee insurance and compliance manager
Compliance tools
Tasks and checklist
Namely.com Capterra Rating: 4.2 (407)
ADP Workforce Now is an all-inclusive, cloud-based HR Platform that helps companies of any size with their HR, payroll, recruiting, time off, tax and benefits administration needs.
Workforce management
Payroll management
Talent management
Adp.com Capterra Rating: 4.4 (5561 reviews)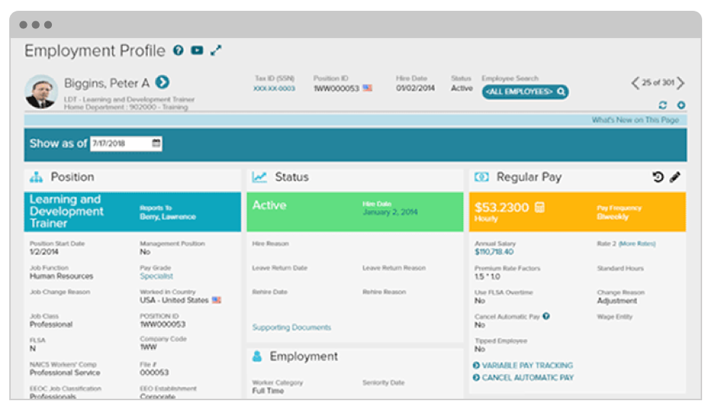 Hiretual is is a talent sourcing platform that streamlines the process from the initial call or email, following key metrics throughout the sourcing process and integrating conveniently with ATS/CRM software.
Candidate engagement
Scheduling
Employee engagement
Hireez.com Capterra Rating: 4.8 (86)
Bottom Line
Recruiters must watch out for an online HR tool to simplify their day-to-day tasks in 2022. It can reduce their burden and improve the overall efficiency. You can visit review websites to check what users have to say about these applications before going ahead. We, at Mindsoft India consulting, can help you simplify your HR process in the most efficient way. Contact us today!